Mailing Address:
Sequoia Amateur Radio Group
PO Box 2446
Lake Isabella, CA 93240-2446
email: n6krv@arrl.net
Dues and Application for Membership:
$20.00 Individual, $25.00 Family residing at the same address.
Full (voting) memberships are restricted to licensed amateurs residing in the Kern River Valley or Walker Basin area. Associate memberships (non-voting) are open to those not meeting above criteria.
Sequoia Amateur Radio Group Application (Nov 2022)
Lifetime Members
0001 – Don O'Neal KD6HCV – Elected Nov. 2013, Silent Key 2016

0002 – Jane Cauzey KA6CZS – Elected Sep. 2014 – Silent Key 2019

0003 – Gary Calkins K6RYD – Elected Sep. 2014 – Silent Key 2015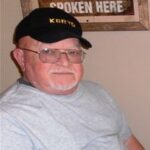 Honorary Member
0001 – Cheri Keller – Elected Dec. 2022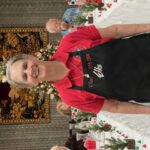 2023 Club Officers and Committee Members:
President – Dale Ripley KG6TBQ (661) 867-0501
Vice President & Program Chair – Cheryl Ripley KN6PUQ (661) 867-0501
Secretary – Christine Hesse (661) 303-6342
Treasurer & Webmaster – Mike Higgins KA6IYS (760) 378-1028
Board Member at Large -Don Jefferson KC6OCA (760) 379-5084