________________________________________________________ HOME ___________________________________________________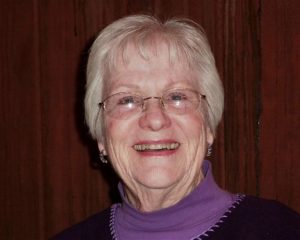 One of our Founders, Marty KC6RIZ, became a Silent Key on October 11, 2021. Services are currently pending due to COVID19 exposure in the family. When a service date is scheduled it will be posted here.
Our next meeting is scheduled for the Saturday November 13, 2021. We will meet at the Kern Valley Elk's Lodge in Wofford Heights. The doors open at 9 and the meeting starts at 9:30AM. We will have door prize drawings and a raffle. Every one in attendance gets a free door prize ticket. Raffle tickets are usually $1 or $5 for 6. This meeting will be for the election of officers for 2022. The election committee has presented the following slate of nominees:
President: Dale Ripley KG6TBQ
Vice President: Cheryl Ripley KN6PUQ
Secretary: (Volunteer) Christine Hancock
Treasurer: Mike Higgins KA6IYS
The FCC has recently adopted legislation requiring the payment of fees to obtain or make certain modifications to your amateur radio license. The ARRL has indicated that this will most likely not happen until sometime in 2022. Here is a link to their notification. LINK
RF Exposure requirements and information is on the MISC page.
License Examinations Update:
Face to Face examinations in the Lake Isabella area are now available. See the EXAM INFO page for details.
Remote amateur radio license testing for new licenses and upgrades is now available through the Greater Los Angeles Amateur Radio Group (GLAARG). For full details check their website at https://glaarg.org/ and follow the links on the Welcome Page. Please remember that the remote testing program is relatively new to GLAARG and the operational rules are fluid and changing rapidly. Please keep checking back on their site for any updated rules and requirements.
The Kern River Valley HF Net is held on, or near, 3813.0 KHz. We meet at 2000 hours on Tuesday, Thursday and Saturday. The net is open to club members and others that would like to participate.
We are once again able to hold in person meetings. We meet the second Saturday at the Elk's Lodge in Wofford Heights. The doors open at 9 and the meeting starts at 9:30. Everyone in attendance gets a free door prize ticket. Raffle tickets are sold for $1 each or 6 for $5.00. If we don't have a prize to draw for we make it a 50/50 drawing for half of the ticket sales.
Every morning, except Sunday, you will find us on a radio round-table at 9AM on the local Rocky Point Repeater 145.450 (-) 156.7 tone. This is the Prune Juice and Baloney Sandwich Net. This net is not an actual club event, but it is supported by the club and it's members.
The Sequoia Amateur Radio Group was founded April 1, 2006 by a devoted group of ham radio operators living in the Kern River Valley. Our goals as stated in our Constitution are:
This organization shall be for the purpose of encouraging the amateur radio operators of the Kern River Valley and the Walker Basin to gather together to encourage friendship and fellowship, emergency preparedness, community service, advancement of and education in the radio arts, and technical help among its members and those of the general public who are interested in the amateur radio communications hobby.