This
________________________________________________________ HOME ___________________________________________________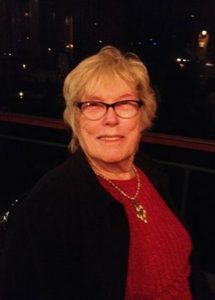 With much sadness we are sorry to report that our club president, Jan Robertson, N7CCV, has become a Silent Key. There will be a memorial service at noon on Saturday February 29, 2020 at the Kern River Elk's Lodge, 6708 Wofford Blvd., Wofford Heights, CA 93285. The Ladies of the Elk's will serve lunch following the memorial service.

This months Prune Juice Lunch will be at Noon (Note the time change for this month only) Wednesday February 26, 2020. We will be be meeting at the Red Rooster in Mt. Mesa (next door to the Shell Station). Please RSVP to Marty, KC6RIZ, so she can let them know how many seats to reserve for us.
Check out the Misc Page for information on our Notebook Raffle.
Our next meeting will be Saturday March 14, 2020. We will meet at the Kern Valley Elk's Lodge, 6708 Wofford Blvd. in Wofford Heights, CA. The doors open at 9 AM and the meeting starts at 9:30 AM. Refreshments are available for a small donation. We have a door prize drawing and everyone in attendance receives a free ticket for the drawing. Exams to obtain, or upgrade, you amateur radio license are available after the meeting. See the EXAM INFO page for more details.
To see photos of the Kern Valley Health Care District Mobile Clinic that was displayed at our February meeting CLICK HERE
Our program at the March meeting will be presented by the Kern Valley Search and Rescue. Be sure to attend this informative and interesting presentation to find out how they support our community.
If you desire more information on power outages and wildfires you can check out this site: https://response.ca.gov/
The Sequoia Amateur Radio Group was founded April 1, 2006 by a devoted group of ham radio operators living in the Kern River Valley. Our goals as stated in our Constitution are:
This organization shall be for the purpose of encouraging the amateur radio operators of the Kern River Valley and the Walker Basin to gather together to encourage friendship and fellowship, emergency preparedness, community service, advancement of and education in the radio arts, and technical help among its members and those of the general public who are interested in the amateur radio communications hobby.
Our upcoming programs are listed in the Club News Section of the Kern Valley Sun. Click the LINK to go to their home page in a new tab.he